CAMP BOUSE TOURS
& PANCAKE BREAKFASTS
CAMP BOUSE TOUR
November 20, 2021 ... AND ... February 13, 2022
Starts: 10:30am @ Bouse Memorial Park
During the time Camp Bouse was operational in the early 1940's during WWII, thousands of troops from the 9th & 10th Tank Groups occupied Camp Bouse. At the time, Camp Bouse was so extremely top secret that it became the most secretive, heavily guarded military units in the United States Army. Troop movement was extremely restricted -- once in Camp Bouse, there was no chance of transferring out. We encourage everyone to come on a tour of the Camp.
PANCAKE BREAKFAST
November 20, 2021 ... AND ... February 13, 2022
Starts: 8:00am @ Bouse Community Park
BOUSE ANNUAL CHRISTMAS EVENT
December 14, 2019
Starts: Approx 6:00pm
Bouse Museum & Assay Office
COMMUNITY WIDE HIGHWAY CLEAN-UP

March 5th, 2022

Come together as a community to Clean-up the miles either side of Bouse

ACCOMODATIONS IN / NEAR BOUSE

BOUSE RV PARKS:
Bouse RV
928-851-0043
La Mesa Verde
928-851-2456
Desert Pueblo
928-851-2206
B & S Ranch
517-449-5102
Coyote Ridge
928-851-1061
and lots of open desert dry camping
MOTELS:
Ocotillo Lodge, Bouse
928-851-2219
IN PARKER:
Best Western
928-669-6060
BlueWater Resort Casino
928-669-7000
Hampton Inn
855-680-3243
Quality Inn
928-669-2133
BOUSE CHAMBER "FUND" RUN
Saturday February 26, 2022
Registration: 7:30 - 10:00am
Where: Ocotillo Lodge
Entry: $20.00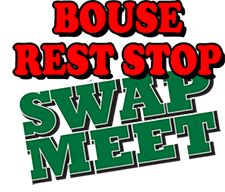 Held the 1st & 3rd Friday of the month 
@ the Rest Stop on Hwy 72
for information call 
(928) 852-2509
While the Bouse community maintains its small town flavor, characters and attitude, you may be surprised by all the things to see and do in and around the Bouse region. Every year locals (both full and partime) and visitors to the area 'Get out and explore'. La Paz County itself offers many recreational areas for your enjoyment, many facilities offer camping, RV'ing, walking, swimming, boating, tennis, basketball, golfing, picnicking, water sports and hiking. It does not really matter what you seek, from the adventurous to just relaxing,
Above is information and links to the three (3) main Chamber of Commerce sponsored events that help make Bouse, AZ an active community. But these are only some of the growing list of events organised by various groups and organizations in the region and in Bouse itself
BUT remember Bouse is a desert community ... so take the appropriate precautions !!!!
DO NOT FORGET that being a desert community some areas are considered remote even in today's technological world.
Add to that the potential dangers of various animals and exposure to the elements and there is always the potential to find yourself needing help.
2019/2020 Winter Season
| | |
| --- | --- |
| Sept 9 | 1st Chamber Meeting of Season |
|   | 6:00pm ... held 2nd Mon of each month |
| Oct 4, 2019 | First Friday Swap Meet Starts |
| Nov 2, 2018 | Bouse Chamber Street Chase |
| Nov16, 2019 | Founders Day |
| | Town Wide Yard Sale |
| November 17, 2019 | Pancake Breakfast & Camp Bouse Tour |
| Dec 14, 2019 | 3rd Annual Community Christmas Block Party, Lighted Parade and Carols under the Stars |
| Feb 8, 2020 | Camp Bouse Memorial Dedication & Luncheon |
| Feb 9, 2020 | Camp Bouse Guided Tour |
| Feb 29, 2020 | Bouse Chamber Off-Road Leap |
HOW TO REGISTER FOR ONE OF OUR EVENTS
Most of our events have a registration form ... simply download the form and mail to
Bouse Chamber of Commerce
44362 E. Main Street
(P.O. Box 817) 
Bouse Arizona 85325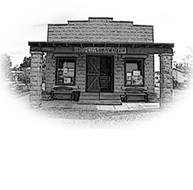 44362 E. Main Street
(P.O. Box 817)
Bouse Arizona
PH: (928) 851-2509

CLICK HERE to meet the Board
or Download Minutes & Agendas

Founders Day | Christmas Event | Dedication | Swap Meets | Bouse Museum
'Live' | 'Play' | 'History' | 'Community'
Assay Office & Museum | Mining Shack | Poston | Swansea | Memorial Park | 'Gizmo' | 'Sandy'
© All rights reserved, Bouse Chamber of Commerce, 2016 -2020
Website design and maintenance by Blue Moose Design Services, Bouse, AZ for Bouse Chamber of Commerce