ERECTED - 1999 by Veterans of the 739th Tank Battalion, the Lost Dutchman, Billy Holcomb & Squibob Chapters of E Clampus Vitus and the Bouse Chamber of Commerce. 
 
LOCATION - 3° 55.898′ N, 114° 0.292′ W. 
Marker is in Bouse, Arizona, in La Paz County. Marker is on Broadway Avenue (Arizona Route 72 at milepost 27) south of Main Street, on the right when traveling west.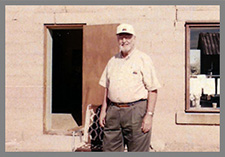 Charles Odell Sears, Texas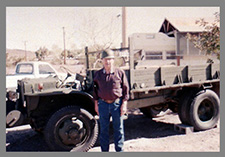 Bob Pollock, OK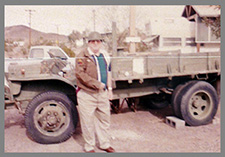 Eugene Eccles, LA

© All rights reserved, Bouse Chamber of Commerce, 2016 -2020
Website design and maintenance by Blue Moose Design Services, Bouse, AZ for Bouse Chamber of Commerce